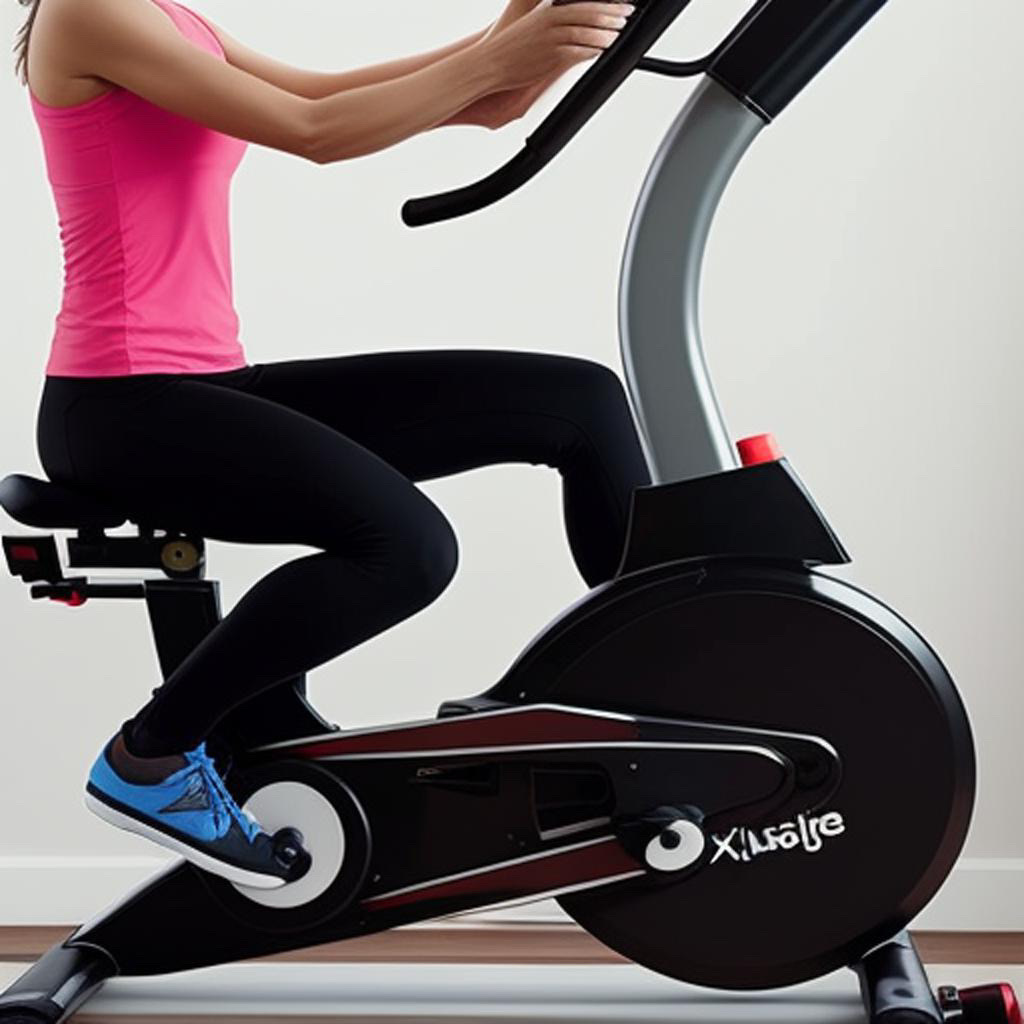 Exploring the Benefits and Advantages of Exercise Bikes
Exercise bikes have long been a popular choice for fitness enthusiasts seeking an effective and convenient way to improve their cardiovascular health, burn calories, and enhance overall fitness. With their versatility, low-impact nature, and ease of use, exercise bikes have become a staple in gyms and homes alike. In this comprehensive blog post, we will delve into the various types of exercise bikes, their benefits, and the advantages they offer.
Types of Exercise Bikes
Upright Bikes
Upright bikes resemble traditional bicycles, with an upright riding position and pedals positioned directly underneath the rider. They provide a similar experience to outdoor cycling, engaging multiple muscle groups and offering an effective cardiovascular workout.
Recumbent Bikes
Recumbent bikes feature a reclined seat with a backrest, providing excellent back support. These bikes are particularly suitable for individuals with lower back issues or those seeking a more relaxed and comfortable workout experience.
Indoor Cycling Bikes
Indoor cycling bikes, also known as spin bikes, are designed to mimic the feel of riding a road bike. They typically come with a heavier flywheel, adjustable resistance, and handlebars that allow the rider to assume different positions, making them ideal for high-intensity workouts and simulating outdoor cycling classes.
Benefits of Exercise Bikes
Low Impact
One of the significant advantages of exercise bikes is their low-impact nature. They reduce stress on the joints, making them suitable for individuals recovering from injuries or those with joint conditions like arthritis. The smooth pedaling motion minimizes the risk of impact-related injuries.
Cardiovascular Health
Regular cardiovascular exercise is crucial for maintaining a healthy heart and improving overall cardiovascular fitness. Exercise bikes provide an excellent aerobic workout, increasing heart rate and improving circulation.
Weight Management and Calorie Burning
Using an exercise bike is an effective way to burn calories and manage weight. The intensity of the workout can be adjusted to suit individual fitness levels and goals. By incorporating interval training or longer endurance rides, one can maximize calorie expenditure and promote fat loss.
Muscle Toning and Strength
Pedaling on an exercise bike engages several major muscle groups, including the quadriceps, hamstrings, calves, glutes, and even the core muscles. Regular use of an exercise bike can help tone and strengthen these muscles, leading to improved muscular endurance and overall strength.
Convenience and Accessibility
Unlike outdoor cycling, exercise bikes can be used in the comfort of your own home or at the gym, offering convenience and accessibility regardless of weather conditions or time constraints. They eliminate the need for road safety concerns and allow you to exercise at any time that suits your schedule.
Tracking Progress and Customizing Workouts
Many exercise bikes come equipped with digital displays or computer consoles that allow you to track essential metrics such as distance, speed, time, and calories burned. This tracking feature enables you to set goals, monitor your progress, and customize your workouts according to your fitness level and objectives.
Tips for Using Exercise Bikes Effectively
Proper Bike Setup
Adjust the seat height and handlebars to ensure a comfortable riding position and proper alignment. Proper bike setup helps prevent strain or discomfort during workouts.
Warm-Up and Cool-Down
Begin each workout with a warm-up session to prepare your muscles and gradually increase the intensity. Similarly, conclude your workout with a cooldown period to gradually lower your heart rate and allow your muscles to recover.
Vary Your Workouts
To prevent monotony and keep your body challenged, mix up your exercise bike routines. Incorporate interval training, hill climbs, or tempo rides to target different energy systems and maximize your fitness gains.
Maintain Proper Form
Maintain an upright posture, engage your core, and avoid slouching or leaning on the handlebars. Pedal with a smooth and controlled motion, focusing on pushing and pulling with each stroke.
Gradually Increase Intensity
Start with a comfortable resistance level and gradually increase it as your fitness improves. Push yourself, but listen to your body and avoid overexertion.
Incorporate Other Exercises
To add variety to your workouts and engage different muscle groups, consider incorporating upper body exercises or core workouts while using the exercise bike. This can be done using light weights or resistance bands.
Stay Hydrated
Remember to drink water before, during, and after your workouts to stay hydrated and maintain optimal performance.
Conclusion
Exercise bikes provide a convenient, low-impact, and effective way to improve cardiovascular health, burn calories, and enhance overall fitness. Whether you choose an upright bike, a recumbent bike, or an indoor cycling bike, the benefits of regular exercise bike workouts are numerous. From weight management and muscle toning to cardiovascular health and accessibility, exercise bikes offer a versatile and accessible fitness solution for individuals of all fitness levels. Incorporate these tips into your exercise bike routine, and you'll be well on your way to achieving your fitness goals while enjoying the many advantages exercise bikes have to offer. So hop on an exercise bike and pedal your way to a healthier, fitter you!
Shop tip
Exercice bikes on Amazon
Do you like biking?
Source AItrot & Open AI's chatGPT-3 Language Model – Images Picsart & MIB – ©️ Chopwa
For all !
Learning comes before earning
Build your own website and learn affiliate marketing with an awesome online community. Join as free starter and see for yourself it this is for you. Invest in your future and learn for as long as needed.