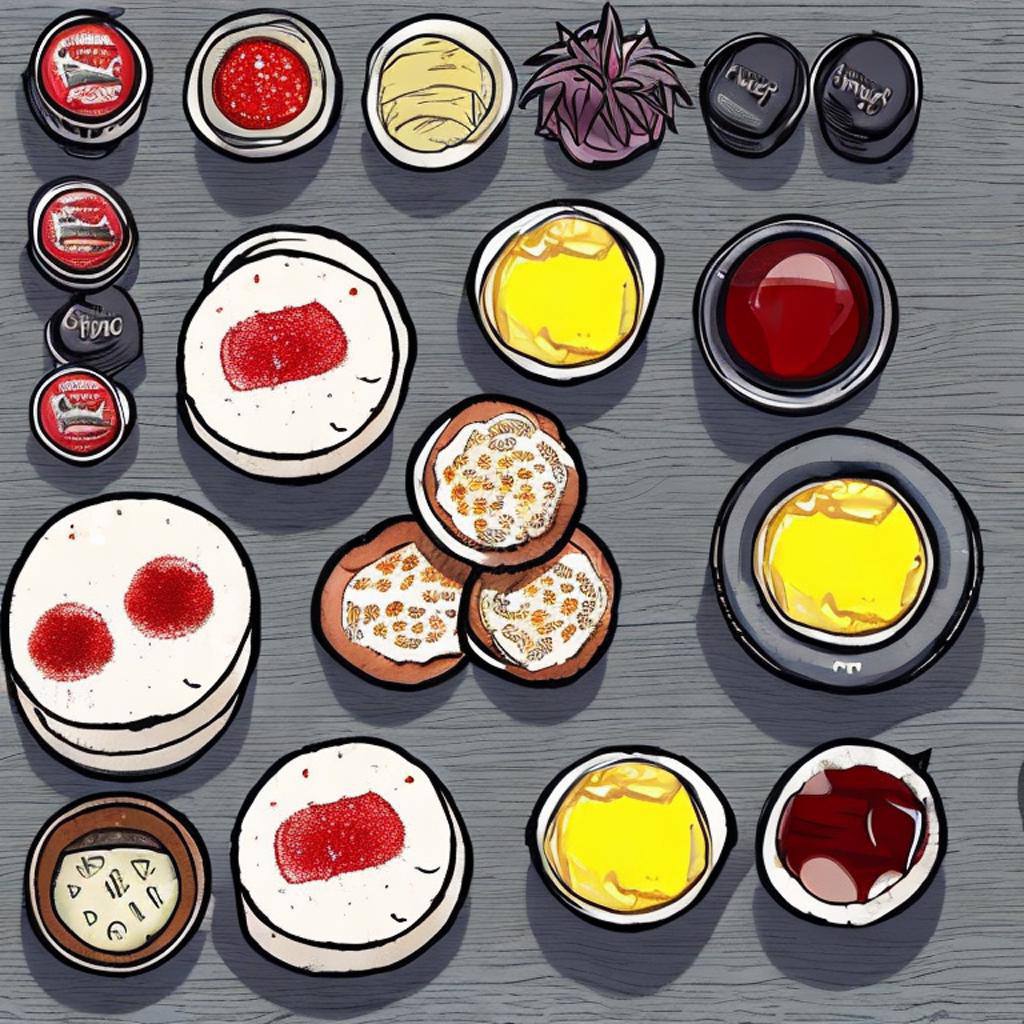 Recipe for making English muffins at home
English muffins are a classic breakfast bread that are delicious served with butter and jam or used as the base for eggs benedict. A simple and easy recipe.
Ingredients
3 cups all-purpose flour
1 tablespoon sugar
1 teaspoon salt
1 tablespoon active dry yeast
1 1/4 cups warm milk
2 tablespoons unsalted butter, melted
Cornmeal for dusting
Instructions
In a large mixing bowl, combine the flour, sugar, salt, and yeast.
In a separate bowl, whisk together the warm milk and melted butter.
Add the wet ingredients to the dry ingredients and stir until a dough forms.
Knead the dough on a floured surface for 5-10 minutes, until it becomes smooth and elastic.
Place the dough in a greased bowl, cover it with a towel or plastic wrap, and let it rise in a warm place for about an hour, or until it has doubled in size.
Punch down the dough and roll it out to a thickness of about 1/2 inch.
Use a round cookie cutter or drinking glass to cut the dough into circles.
Dust a baking sheet with cornmeal and place the circles of dough onto the sheet.
Cover the dough circles with a towel or plastic wrap and let them rise for another 30-45 minutes.
Heat a non-stick skillet or griddle over medium heat.
Place the muffins onto the skillet or griddle and cook for 5-7 minutes on each side, until they are golden brown and cooked through.
Remove the muffins from the skillet or griddle and let them cool on a wire rack before serving.
Enjoy your homemade English muffins!
For all !
Learning comes before earning
Build your own website and learn affiliate marketing with an awesome online community. Join as free starter and see for yourself it this is for you. Invest in your future and learn for as long as needed.