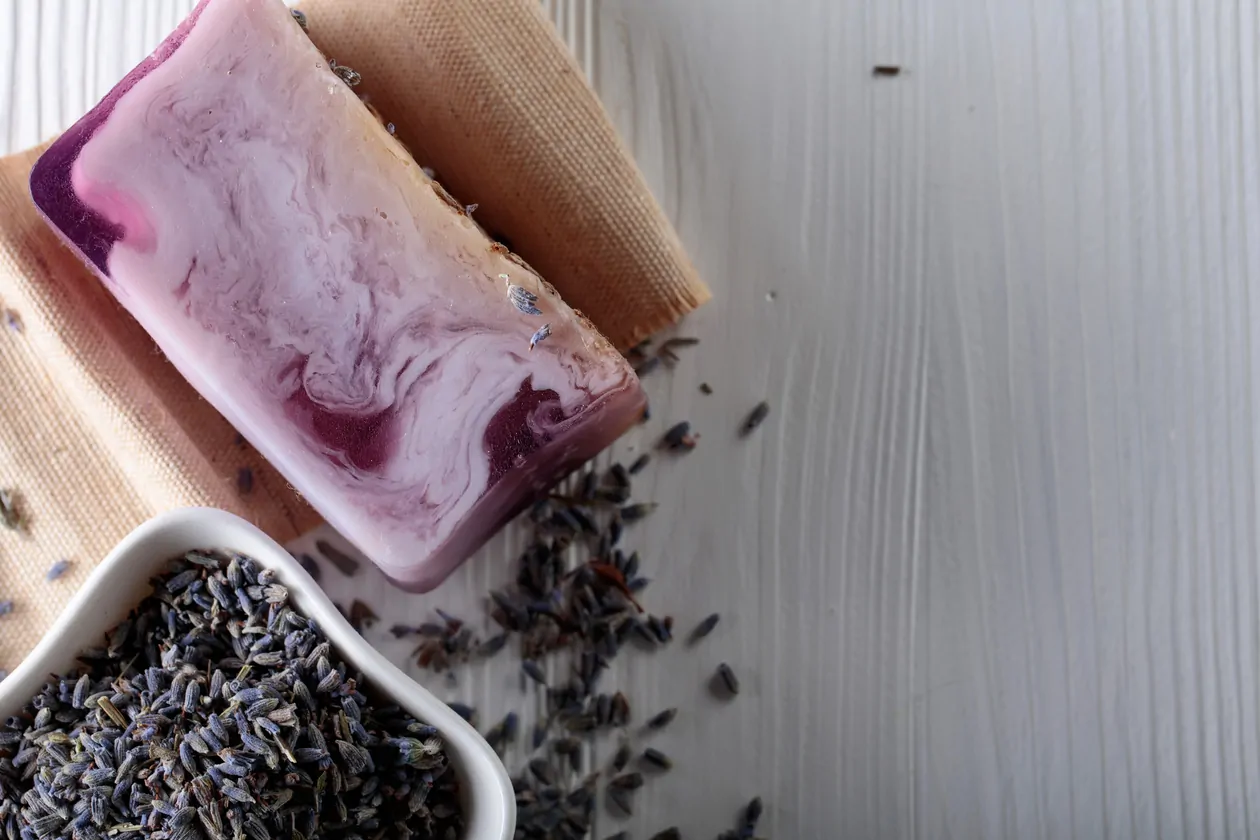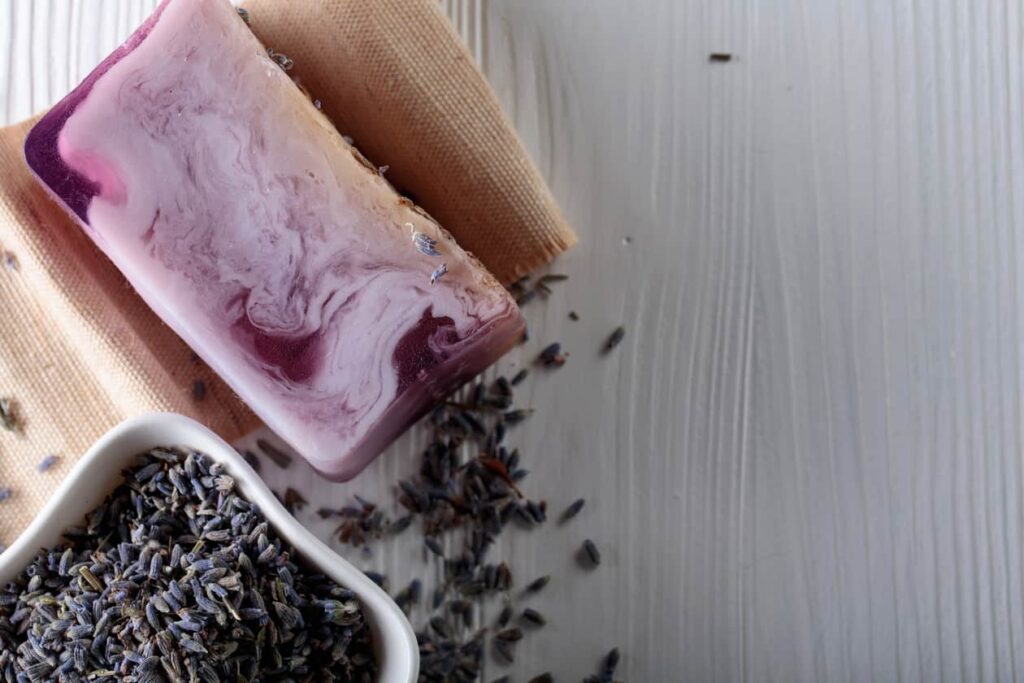 Be careful with chemical processes.
How to make soap
Long ago my dad offered me a chemical box
And one of the tricks you could do
Was make your own soap
Wow, that sounded exciting
Being in an experimental mood
I remember the boiler exploded in my face
Because I did not read the manual
So… you better be warned
This is not for kids
The basics
Making soap is a chemical reaction.
You need some ingredients and a method.
The ingredients.
You need oil (or fat) and lye.
First the oil. You can use palm oil, coconut oil, soybean oil and even cocoa butter. Let us take several cups for each type and fill with oil or butter.
Then the lye. Make sure to have it all ready and put it in different cups.
Add fragrance and color.
The methods
There are different ways to make soap.
And each method has its own fans.
The easiest one is the Melt and Pour process. Melt pre-made blocks of soap and add your own fragrance. Lavender officinalis in our case .
The most common method is the Cold Process. Soap is made from scratch with oils and lye.
Then the hot process (the one I used in my experiment as a kid) were the ingredients are heated … Just beware it is a chemical and thus dangerous process. Make sure to protect your eyes when using this method. And… follow the order of instructions… uh!
And finally, the Rebatching. A method where bars of soap are grinded with milk or water, and re-blended.
Sounds easy, no?
DIY
Combine lye water and oils, eventually you can replace water with milk and use some natural oils and colorants on top of it. Use one of the four methods at your convenience.

For those who are really hooked, I suggest you follow a course with the hot method.

The Hot Soap Making course is a Complete Guide. Unlike The More Traditional Way Of Making Handmade Soap, This Is A Faster, Easier And More Predictable Way To Make Soap. The course includes 60+ Photos with 6 Bonuses Including Video.
Good to know
What is saponification ?
A video
Recipes
You will find many tutorials and recipes on the net.


To your success!
Thank you for sharing your links and other methods or recipes
©️ Fragrance
For all !
Learning comes before earning
Build your own website and learn affiliate marketing with an awesome online community. Join as free starter and see for yourself it this is for you. Invest in your future and learn for as long as needed.