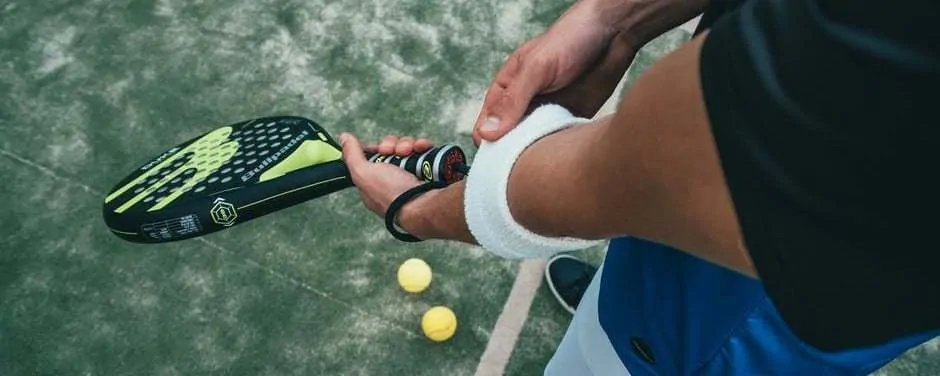 Tennis elbow cause
The main tennis elbow cause is
bad shape or bad condition
With the season at Wimbledon and tennis camps ahead, time to focus on tennis elbow and its cause. The good news is, with some physical preparation, you can prevent the injury.
Know your body. Some shoulders and elbows are too weak to play tennis. Better seek another sport.
Those who have experienced a tennis elbow, know it is a painful and unpleasant situation. My advice: Treat your body nicely or it will worsen. Give your elbow the rest it needs. No more play. And possibly, no more tennis.
A tennis elbow is not whisked away with a heating path. It is a serious injury that needs to be avoided at all cost. But how can we prevent it?
The first thing you need to do is build up your game. Warming up your muscles is part of it. Not with a harsh training, nor hours of exercise. Just give your elbow, shoulders and arms the needed warming up and rest between games and do not push the training to the top.
Take time to shape your physical condition. Strengthen your arms, shoulders and back. That is the fist and most important step: build up your condition and muscle strenght. Without physical strenght you will expose your body to severe injuries and physical dammage.
Work with a coach if possible and set up a training routine for all the essential tennis muscles. Stick to it.
If you play occasionally, pace yourself. Never force your playing time after weeks of inactivity. Play for short periods instead. Do not push yourself into problems. Build up. Your arms will wear out badly if you do not take this into account.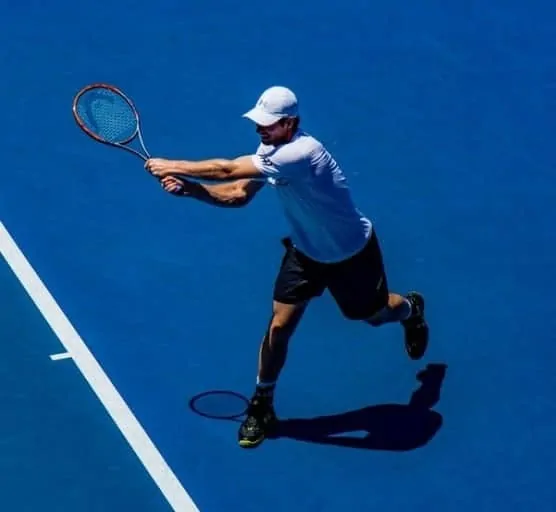 Stretch your muscles before every game. Give them the time needed to warm up. Keep the muscles around the tendons of your joints supple. Tense muscles inevitably lead into tendon injuries. Which are very painful indeed. This streching best becomes part of your daily routine. You will benefit from it on the long run.
Know that repetitive movements will drag you out. Take a break when exercising serves, swings, forehands, backhands, … and make sure to vary your warming up. Do not overwork your muscles. Do not stress over practice of one serve for hours. Vary and take multiple little breaks. Your time on court will be more valuable and effective.
Beware of bad coaches, pushing you over the roof.
And remember pain is a bad signal.
Never ignore it!
Shop Corner
Tennis Elbow on Amazon
Thank you for likes, shares and comments!
What would be your advice?
For all !
Learning comes before earning
Build your own website and learn affiliate marketing with an awesome online community. Join as free starter and see for yourself it this is for you. Invest in your future and learn for as long as needed.