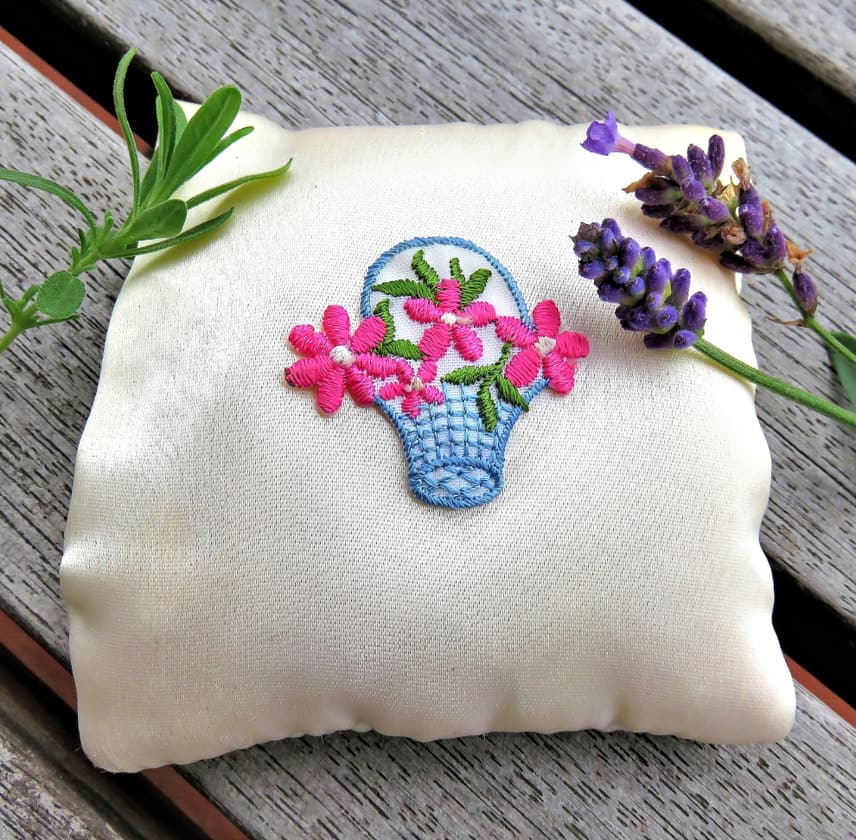 Lavender-Natures Way To Better Sleep!
Lavender, Mother Natures way of helping you to a better nights sleep. Each day we find out more and more ways that we can benefit health wise from lavender. Well I would like to add one more great way! And that is to help you with your sleep.
It makes sense if you look at it. Lavender help you to relax and soothes you. So if you incorporate lavender into your into your nightly routine, you can begin to relax before you go to bed. Why stop there? You can also use it in your pillows to help keep you in this stress free mode to ease into sleep and get a restful nights sleep.
As we are discovering the many relaxation benefits that lavender offers, companies are now coming up with all kinds of new ideas to incorporate lavender in them. So how about I help guide you through some of these ideas that can lead you into a more restful and relaxed sleep.
Start With Bath Time
Soaking in a nice, hot, steamy bath at the end of a long strenuous day can be one of the most rewarding feelings. The hot water soaking into your painfully sore body, releasing all of the tension knots. Allowing your body to go into a relaxed state.
But, what about your mind? Is it still running a million miles a minute, filled with stress? This is the first place lavender can play a huge roll. If you take and add either some lavender natural salt crystals or even a couple drops of lavender oil, in your bath water it will begin to work its magic.
Since lavender offers a sense of calmness and relaxation, the smell will rise up and begin to help your mind slow down and help release all of this overwhelming stress. It will also help with the soreness and aches as well. How does this work? Well it is similar to the smell, but in this case its natural remedies with soak through your skin, causing the same relaxation benefit as it does with your mind.
Doesn't this sound like a magnificent first step to a better, less stressful nights sleep? Stick around there are more steps to make sure you are getting the full benefit!

Candles Can Also Help
Candles are fabulous! They have so many helpful benefits. You can use a candle to create any smell in your home from apples to cotton candy. Now most of the time we do use candles to provide an inviting aroma into our homes, but did you know if you use lavender candles it can also create a wonderful smell and offer a sense of peace as well?
That's right lavender candles! Such a pleasant and slightly sweet smell. But how can this help you relax and get a better nights sleep? Well you can set one of these amazing lavender candles in your bathroom while you are soaking. Then you can also add one to your bedroom.
Candles alone cant set a great ambiance to any room. However, if it lavender candles this also adds the soothing benefit. Ultimately creating a soothing atmosphere with a natural stress reliever from lavender.
So after you get done soaking in the nice hot bath with lavender candles and oils/salts you should see some great strides in becoming more relaxed for bed time. Don't stop there go ahead and one of these elegant candles to your bedroom as well. This way you can keep a smooth flow of lavender from your bath to bedroom.
Organic Lavender Pillows
Now for the final touch so that you can experience this wonderful and relaxing sleep I am describing. The final step is to have an organic style pillow. If you are asking what that is hold on I will explain it for you.
Okay so an organic pillow is a pillow that has a pouch sewed into it and you can take natural ground up lavender place it in this pouch and it will slowly release the lavender scent through out the whole night. So all you have to do is sleep and let the lavender work its magic.
Can you imagine having the wonderful benefits throughout the night? A soft sweet scent easing and melting all of life's stress away. And you can control how strong or soft you want the scent to be, by simply adding less or more lavender into this pouch.
So go ahead and crawl in bed and let the aroma from the lavender candles soak in. Then slowly and gently slide into your nice comfy bed, lay your head down on that sweet smelling pillow and have sweet peaceful dreams, and an amazing nights sleep.
Bed Time With Lavender
We all deal with so much stress in our lives today. But the great news is there are ways to wash all of these stresses away. And you can do it naturally with different lavender products. These lavender products like natural oils and candles are designed to help ease your life's difficulties. If used right they can also benefit you in a great nights sleep.
I am happy to have you here. I really hope I have provided you some great suggestions to getting a better nights sleep with lavender products. If you would like to leave some of your amazing experiences while using lavender products, it would be fantastic. Thank you so much for stopping by. Have a blessed day!

Shop tip
Thank you for likes, shares and comments!
For all !
Learning comes before earning
Build your own website and learn affiliate marketing with an awesome online community. Join as free starter and see for yourself it this is for you. Invest in your future and learn for as long as needed.